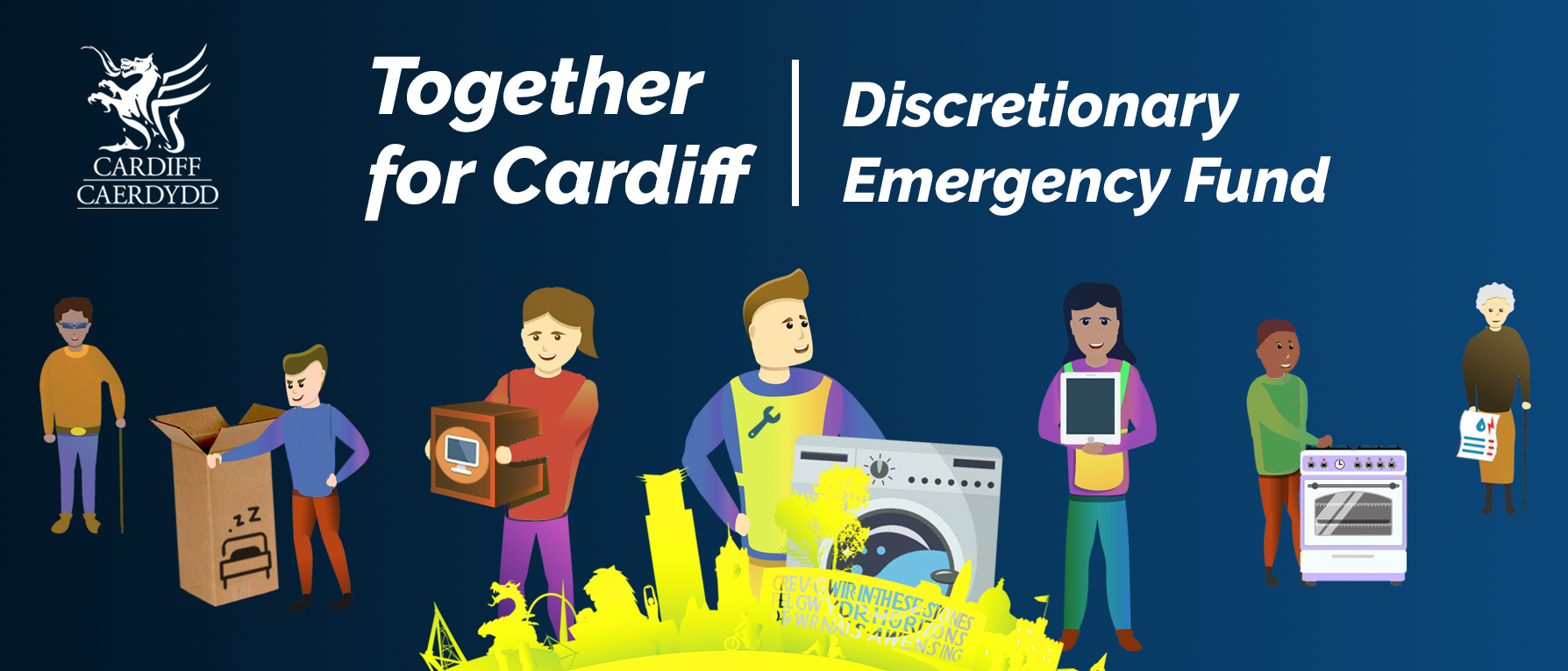 The Together for Cardiff Discretionary Emergency Fund has been launched to support those most in need.
The fund is available to individuals and families experiencing severe hardship, when all other options of support have been exhausted. It can help with expenses such as paying for essentials like gas and electric, for an essential repair to a cooker or washing machine, for essential furniture or equipment to address digital deprivation.
You will be supported by the Council's Money Advice team, who will call you to discuss your household's circumstances and explore ways to maximise your income by accessing grants, discounts and benefits, help to deal with any debts you have, and provide guidance to apply for the fund, if all other options have been exhausted.
For more information, or to apply, contact the Money Advice Team on 029 2087 1071, or email advicehub@cardiff.gov.uk